my mom and dad are visting here for the winter and my mom decided she wanted to do a 5k. so i told her that i would do one with her and we decided on the Lady Track Shack 5k. my mom isn't a runner so we decided that we would walk, run, walk, run. i pushed her pretty hard :-) it was a lot of fun to do this event with my mom and she was so excited to accomplish her first one! thanks to my dad and scott for getting up early to come and support us! here are a few pictures...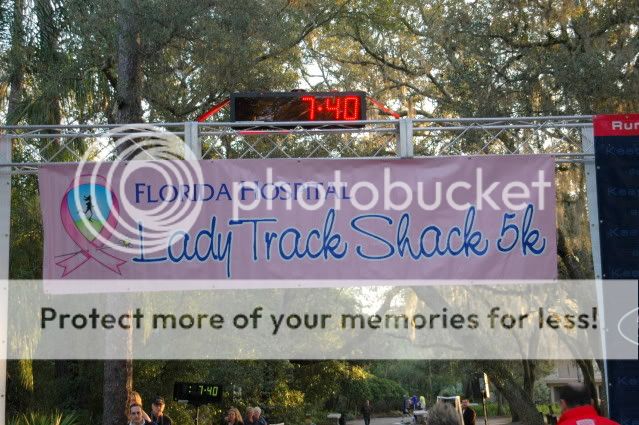 before the race-it started out cold, but turned into a beautiful morning
they used these nifty things instead of timing chips
almost there!
crossing the finish line!